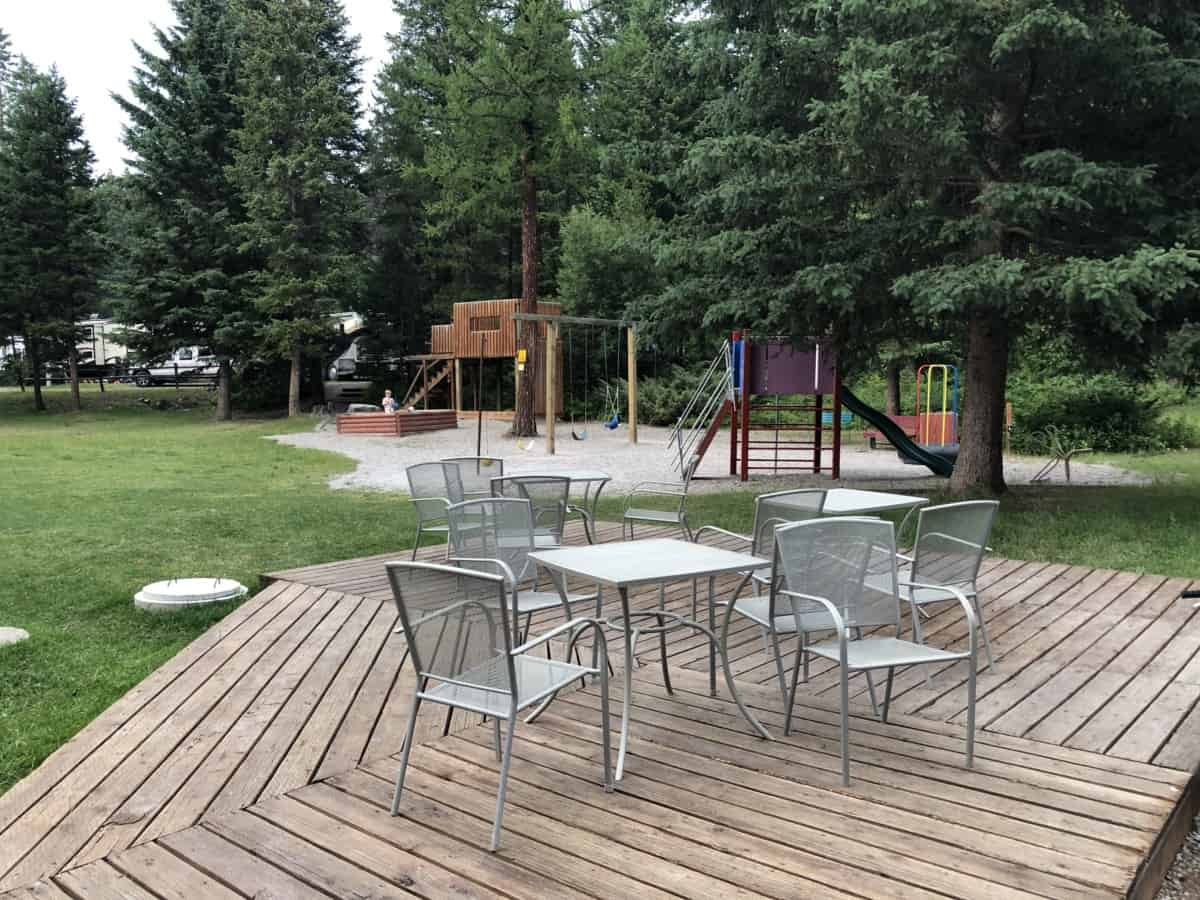 Kampgrounds of America aka KOA Camping is one of the best ways to travel the country and book your vacation whether you are tenting it, have an RV, travel trailer, camper, 5th wheel, or want to stay in one of their accommodations.
Kampgrounds of America aka KOA is a group of 500+ campgrounds across North America which are located in convnenant locations so you can enjoy the beauty of nature and have unforgettable family vacations. Their campgrounds offer many amenities that are family friendly and are not found in other campgrounds. Keep reading to find out the many ways to enjoy camping at a KOA
KOA offers three different types of campgrounds and all have different levels of amenities and are geared for different uses:
KOA Journey Campgrounds
KOA Holiday Campgrounds
KOA Resort Campgrounds
KOA Journey Campgrounds
KOA Journey Campgrounds AKA Kampgrounds in KOA slang are designed to fit the in and out user. They are a perfect place to stop and rest your head after a long day on the road with their long pull-thru RV sites.
Journey Campgrounds are designed for the ultimate convenience for the traveling camper by offering pull through RV sites with 50-amp service, premium tent sites, as well as after hours check-in service.
Click here to find a KOA Journey Campground near your destination that will get you on the road as quickly as possible.
KOA Holiday Campgrounds
KOA Holiday Campgrounds are great for exploring local areas as well as just hanging around camp enjoying the weather. Relax or play with the many amenities and services included with your stay.
KOA Holiday campgrounds have upgraded RV sites with a KOA Patio as well as deluxe cabins with full baths for those who want to enjoy the outdoors in comfort.
Holiday campgrounds are very expansive so there is plenty of room for your whole group to stay and make memories.
KOA Holiday top features are RV sites with KOA Patios (which typically include 4 chairs and a table, even a BBQ in some properties), deluxe cabins with full baths, premium tent sites, as well as group meeting facilities for your family reunion or work getaway.
Here is where you can find a KOA Holiday campground to enjoy this summer.
KOA Resort Campgrounds
KOA Resort Campgrounds are like going to the spa of the camping world. They are the finest camping accommodations you can find. I have been to the West Glacier KOA in Montana, and let me tell you it is one of the nicest campgrounds I have been to. From the beautiful grounds to the great pools and restaurants, we almost did not want to leave our campground to actually visit Glacier National Park.
By staying at a KOA Resort campground, you can leave all of the hard work up to the staff by enjoying their staff-led activities, outdoor recreation, pools, and eating at restaurants all within walking distance of your campsite and you never have to leave the campground.
KOA Resort properties offer many RV sites with a KOA Patio as well as deluxe cabins with FULL BATHROOMS for those of us who don't want to rough it.
To find the locations of KOA Resort Campgrounds, follow this link to the KOA website.
Ways to Stay at the KOA
KOA's offer many types of ways to stay at their campgrounds. From roughing it in a tent, to staying in a treehouse, you can find a unique experience to make your trip one to remember. You can make this a glamping trip to remember with many of the fun ways to stay.
Full Hook Up RV KOA Sites: Full hook up sites are exactly how they sound. They allow you to hook up your campers sewer, water, and electric so you can essentially stay as long as you would like without having to move your RV for filling water or dumping grey or black water tanks. These are offered in both 30 and 50 amp services.
Water/Electric RV KOA Sites: A water/electric KOA site will have water and electric utilities. In order to dump your tanks, you will need to move your trailer or RV to their designated dump areas. This is a good choice for pop up campers or campers that will not use much water and need to move their RV often.
Dry Hookup KOA Sites: These sites only offer electric for your camper. They will keep your trailer charged and ready to go, but to fill water or dump tanks you will need to go to the designated station. Luckily, all KOA campgrounds offer full showers and restrooms.
Pull Through KOA Sites: A pull through KOA site will allow you to pull your motorhome or travel trailer in one way and out the other so you don't have to back in or navigate through a tight area. This is great for larger RV's or for inexperienced drivers.
Back In KOA Sites: Back in sites allow you to back your camper into position and unhitch. These typically will offer better privacy as compared to pull through sites as they may be located towards the outskirts of the campground.
RV Sites with KOA Patio: This is one of the best type of sites, the patio site. KOA offers their signature spacious patio area as well as extra amenities such as picnic tables, patio furniture, fire features, bbq's and much more.
KOA Tent Sites: Tent sites at the KOA are very nice as well. They will offer a flat designated are for your tent as well as a picnic table and area for play. Tent sites come with electric so you can keep all of your devices charged to capture your adventure,
KOA Cabins: Staying at one of the KOA cabins can be a fun adventure if you are not up to tenting it and do not own an RV. Cabins offer electricity, one or two bedroom configurations, private or shared restrooms, porches, swings, TV's, grills, fire pits, kitchenettes, as well as patios.
Airstream Camping at the KOA: Many KOA's offer iconic Airstreams for rent. They offer the the convenance of a trailer without having to take on all of the ownership responsibilities. Renting an Airstream can be a fun way to get out of the house this summer and have that trip to remember.
Caboose Camping at the KOA: Who wouldn't want to stay in an old caboose? Staying in one of these restored cabooses can really be a unique experience. Caboose camping is only available at select KOA campgrounds so make sure to reach out before.
Teepees at the KOA: Teepee camping offers a unique camping experience that dates back many years. Teepee camping at the KOA can be more of a luxury with amenities like electricity, futons, fire pits, as well as group villages so you can bring all of your friends for a great weekend.
Yurt Camping at the KOA: A Yurt is a round type of tent originating back to Central Asia. They have a door and are made of wood or canvas. Yurt camping offers a an experience with furniture as well as a bed to lay your head.
KOA Treehouse Camping: Who wouldn't want to camp in a tree house? Tree houses can be rented at select KOA locations. They are elevated of f of the ground and offer decks, comfortable furniture, as well as other amenities such as electric.
Wall Tent Camping: A wall tent is a tent with straight walls instead of sloped sides. Typically they have an A frame roof and are a great way to experience the outdoors. They too offer amenities like furniture and electricity.
Other Unique KOA Kampground Amenities
Every KOA offers different experiances depending on their location, surrounding area, as well as by type of owner. I have seen many KOA campgrounds and see a huge pride of ownership with all of the extras they provide to make your camping experiance the best it can be.
Below are some amenities that are not listed on the usual Resort, Journey, and Holiday amenity list we have found at campgrounds across the USA. Every campgrounds amenities will vary, but lets get to the list of ones we have seen:
Movie Nights,
Pools
Hot Tubs
Saunas
Bounce Houses
Volleyball Courts
Basketball Courts
On Site Shops
Playground for kids
Arcades
Wagon Rides
Free Shuttles
Petting Zoos
Bike Rentals
Free Day Use Bikes
Laundry Services
Free WIFI
Propane Sales
Mini Golf
Restaurants
Ice Cream Shops
Dog Parks
Pavilions
Firewood Sales
Showers
Final Thoughts on KOA Camping
Although staying at a KOA may not be the cheapest option, we have found it is one of our favorite types of campgrounds to use. KOA does have a membership that gets you 10% off camping as well as many discounts all around the country. It is worth the price just for some of the pizza coupons.
Just like with many franchises, there is a standard of quality we have seen and enjoy knowing what we are signing up for. We have been to several campgrounds (non KOA) that are not quite exact representations of the photos from their website. We have a little one and enjoy the extras we have found that the KOA provides.
KOA FAQ's
Is a KOA Worth it? We believe camping at a KOA is worth it, the consistency, cleanliness, pools, hot tubs, as well as additional amenities are well worth it for our family on our trips.
Is a KOA Membership worth it? Depending on how long you stay and if you use the associated coupons, it is worth it. The current price is $33 per year. You will save 10% per stay meaning you only have to spend $333 in camping fees to get your money back. If you use their rewards and coupon program, you can save much more money than you pay for the membership. For example, Mod Pizza has a KOA coupon of buy 1 get one free. This will save you $8.88 per trip, so your savings can add up over time.
How much does it cost to camp at the KOA? KOA campgrounds vary in price depending on the type of space such as tent or RV, as well as the time of year. Check your KOA website for you specific dates and requirements.
Are KOA campgrounds open to the public? Yes, KOA campgrounds are available to the public, you do not need a membership to camp. A membership will get you discounts on your stay as well as local coupons to use at many participating businesses.
Can you tent camp at the KOA? Yes, KOA campgrounds offer premium tent sites with flat tent areas and electricity. If you are tenting it you can enjoy all of the amenities the KOA has to offer.
How long can you stay at a KOA? Currently, you can stay up to 28 days at your favorite KOA facility. In order to stay longer contact your campground for better rates, or just leave for a day and come back.
Do KOA campgrounds have showers? Yes, all KOA campgrounds will have safe and clean shower and restroom facilities. These offer male or female stalls or unisex rooms. Typically there are multiple per property.
Get MORE out of The Savvy Campers Directly to your Inbox!
Be the first to be notified about FREE tips, hints, coupon codes, and email-exclusive information. All for FREE!