It takes a lot of work to plan a trip, pack, tow, and get settled in a campsite; as we know in life not everything goes as planned. We did not grow up with travel trailers, or by doing that much camping. We have had to learn the hard way by doing as much online research as we could, watch hours and hours of Youtube videos, and by trial and error. Here are our first year travel trailer mistakes:
Extend your slide out all the way
The seals on the slide out engage the body of the trailer when they are fully out. We made this mistake while camping on one of our first trips. We were trying to be easy on the slide out motors. (sometimes I am a little too careful) Long story short, we noticed very quickly that this was not okay and water was getting into the trailer. In doing this we inspected the seals and realized that the manufacturer also forgot to install the top inside factory seal. The trailer did not leak after we extended the slide all the way, but after the trip we immediately got into the dealer and got a seal put on. If it wasn't for learning this, who knows how long we would have gone without a seal. Once I finally read the manual, our trailer also guides us to leave the slide out power on while traveling as having power locks the motors.
Check your Faucets when you park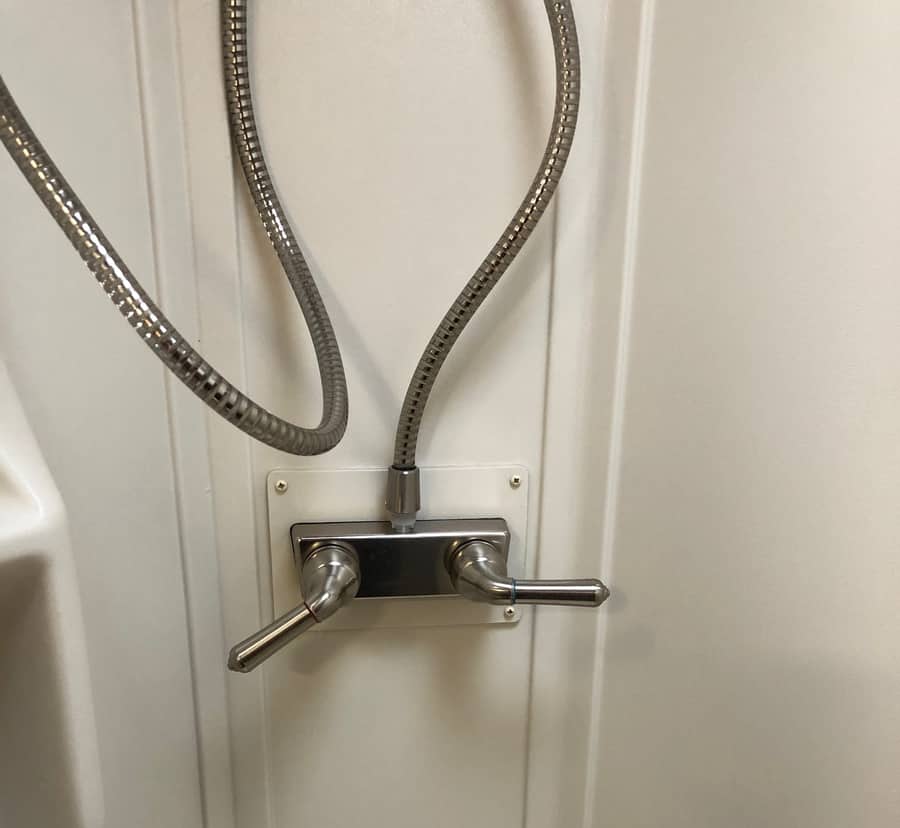 Our shower is a convenient space for storing luggage on our trips. On a recent trip, the shower knobs must have wiggled loose on the drive. When we connected to city water the shower started running until we were all set up and leveled leaving our luggage sopping wet. Luckily, they were not on full blast, but only a dribble. This also applies to not leaving your water pump on while you tow or are gone from the rig. Pipes can rupture and you will pump your whole fresh water tank into your trailer. When we leave for the day, I always turn off the city water faucet as well as an added precaution.
Set your brake controller every time you make a drastic change to your weight
When leaving a campground, we drained all of the water in the fresh tank as we were going home after a long weekend and wanted to save weight. We were driving on some very curvy roads and had brought the RV in full of fluids as it was a remote spot. While driving out breaking around corners we had some white-knuckle experiences with the trailer brakes locking up as I did not reset the controller for the weight we currently had. Think of all of the food removed from the trailer, ice, beer, 250 pounds of fresh water, some in the gray and black tank as well. This all lightened up the trailer enough to lock up the brakes as I had too much gain on. Remember to check your brake controller and adjust each time you head out or make a drastic change to your weight.
Fully Disconnect your Trailer
If you like to wake up with a dead tow vehicle battery, make sure to leave your trailer cord connected to your tow vehicle. We made this mistake once and hope this was the only time. Your tow vehicle will continue to "charge" your trailer if it is still plugged in. Make sure to remove it or keep your jumper cables handy.
Don't take your RV to the dealer for small warranty fixes
We took our trailer to the dealer as it was under warranty for some small imperfections we noticed in our initial walk through. This was about 3 weeks before a camping trip planned for mid-June. About a week from our camping trip I had not secured a storage unit for our trailer so I figured the repair was complete and the dealer failed to call and I was getting "free storage" out of the deal. Luckily, I called the Monday before our trip. The dealer mentioned the couch was still removed from the vehicle and they would not be complete with the repair for yet another week as they needed additional parts. Long story short, they had to put the trailer back together for our trip and were surprisingly nice about it considering the horror stories I have read about dealers. I will wait until winter for them to attack the cosmetic repairs again.
Perform your checklist when you leave your campsite
We were at Glacier National Park about to pull away from our spot. I needed to remove the leveling blocks from one side of the trailer, so I moved the chocks and pulled forward. Crunch. I had forgotten the chocks on the opposite side of where I was thinking of. Good thing is the chocks I use are not expensive.
Your fridge will take longer to cool than you think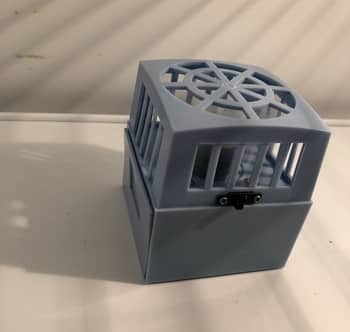 The first trip in our trailer I plugged it in and figured I would let the fridge cool for a few hours before our trip. It was about 80 degrees outside as well as in the trailer. I utilize a  thermometer I have in my homebrew beer kit to monitor refrigerator temps while camping. An hour went buy and the fridge barely cooled. Two hours gone and still about 75 degrees. We ended up using a cooler for our trip as I figured it would never cool down. When we returned I tried the cooling process again and it took about a day and a half to cool down. Upon some research, we found that a refrigerator fan would drastically reduce the time it takes to cool the refrigerator. We purchased the refrigerator fan which has lowered that time to about 4-5 hours. A huge improvement and a must have.
RV Electrical Overload
Don't pop a breaker in the middle of the night unless you like the dark. We were at our first full hookup site in Bigfork, Montana and had got there about 10 at night. Being that we have unlimited water and sewer for the first time my wife took a long shower. I was watching tv and enjoying the air conditioning as it was a hot summer night. She flicked the hair dryer on and bam. We were both in the dark. Not only did we flip the breaker in the trailer, but we had no power to our trailer. The power post did not have an individual breaker on it so there was a master somewhere. While I was outside with the flash light looking around, I was able to find someone on the grounds who assisted me in locating the breaker which was a few trailers over and we turned it on. Back to the AC but no hair dryer.
Assess your location before you pull in
If you like playing magical chairs with your truck and trailer in the campsite, go ahead and don't plan. I pulled in a campground with a Y in the road. I knew either way would get us to my site so we picked a route and kept going. We pulled in, wife picked out the location for the awning, about ready to start leveling when we realized that the door was on the wrong side. We had to pull out and get turned around in a tight campground and attack the driveway again. Not a big deal, but if you have a reserved spot, try and plan your route in the campground on google maps as well as park outside and walk the space if there is not enough space to turn around.
Get MORE out of The Savvy Campers Directly to your Inbox!
Be the first to be notified about FREE tips, hints, coupon codes, and email-exclusive information. All for FREE!