Popup campers can be a great entry into the world of RV'ing and being a true nomad out on the road. Pop-up trailers allow some comforts of home while still allowing the user to feel as they are camping in a tent, just a little more upgraded with water, heat, air conditioning, etc.
Tent trailers are great entry level units or units for serious campers who have been going for years as they are very flexible for many camping situations. Here are the reasons you should buy a popup camper.
Affordability
Popup campers can be had for a very affordable price, typically these can be found from $6,000 to $10,000 new and from $1,000-$3,000 used in your area. Many people do not use their popup campers very much so you may get a screaming deal on a lightly used camper.
Many Options
Popup trailers can be had with many options, from a solid wall A frame trailer, to one with tent sides and hard top, to a 27′ total hard sided pop up. There are many options that can be had as well such as an ATV deck to bring along your toys or even a large storage compartment that can fit all of your supplies. You will be able to find the right popup trailer that fits your families needs.
Sleeps Many People
For the size, popup campers can sleep many people. For example, a 12′ Jayco tent trailer can sleep about 8 people. Two on the King bed, two on the queen, two on the folding couch, and two on the dinette. The couch and dinette may only sleep one adult, but should be able to sleep two kids each. For the size of trailer, you cannot beat the sleeping capacity.
Close to Nature
If you want to go camping, but don't necessarily need a glamping trip, these will give you basic amenities while still feeling as you are close to nature sleeping in a tent. You will be able to hear the sounds of nature and will have zippered vents in the bed areas to open up and let the cool fresh air blow in.
Portability
Due to the small size, popup campers are very portable. These can be towed in remote areas where travel trailers will not fit due to the large height or width where you can get good visibility while towing a popup camper. If you are on a trail with no turnaround, it should not be a problem to unhitch and turn the trailer around by hand or move the tent trailer around in your driveway or garage to get around it.
Easy to Store
These campers are small so can be easily stored on the side of a house or in a garage. Most travel trailers will not fit in a normal residential garage due to the height and length. Tent trailers can be out of sight under a fence if you have a strict HOA that dictates no trailer storage.
Easy to Use
Tent trailers are very basic and therefore are easy to use. Once you get to a campsite, just fold the tent areas out and you are ready to go. Leveling these is quite easy as they only have two wheels and are lightweight to move around vs a dual axle travel trailer.
Maintenance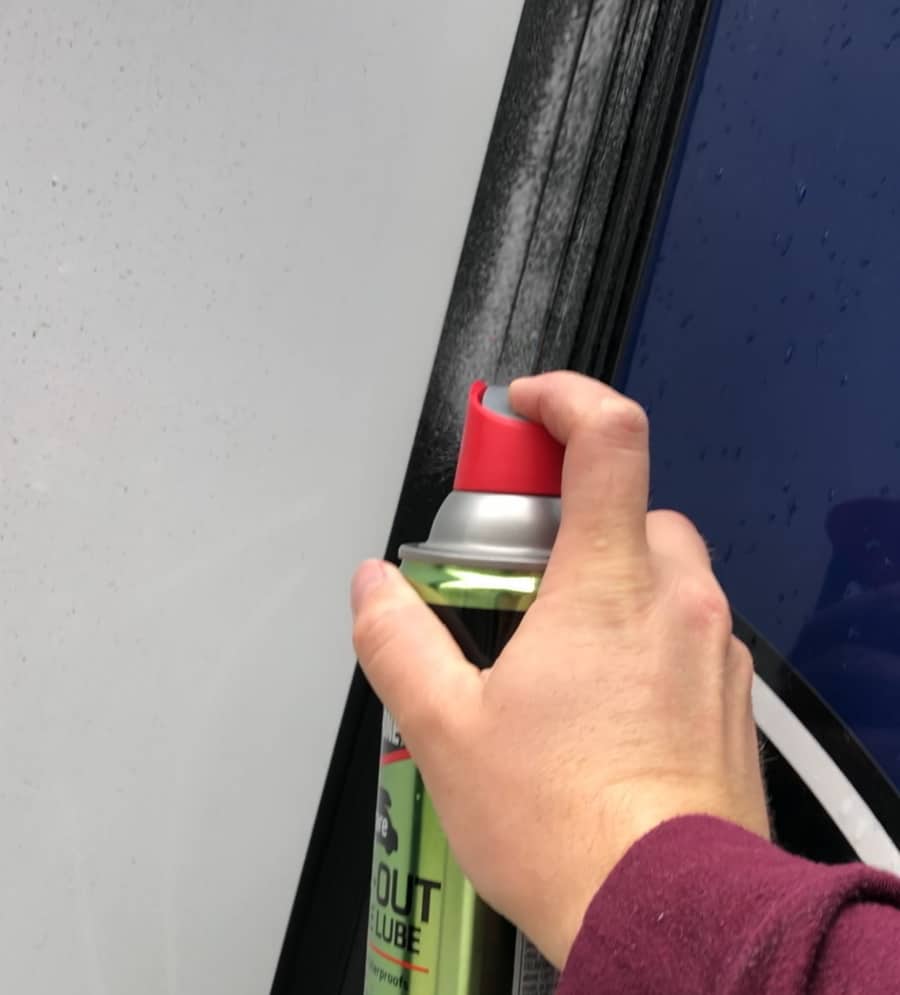 As there are not as many parts on a popup camper than a motorhome or travel trailer, their maintenance is very straightforward. Some don't even have water, so there is minimal to do when it comes time to winterize.
Built in Storage
Popup campers typically have built in storage so you can leave your camping items stored all year without tripping over all of them in your garage. While the tent trailer is folded up, there will be room to store coolers and such on the floorspace.
Heating
Most popup campers will have built in heaters to give you some supplemental heat when out camping. Keep in mind this will not make it a 4 season trailer, but it will sure help on a cold spring day.
Air Conditioning
As with the heating, many popup campers come with air conditioning. The a/c will keep you cooler in the summer months, so if you have kids or an infant this can be a huge win to keep cool. While sleeping, this will be a huge benefit as many have trouble sleeping in tents due to the heat.
Hot Water
It is always nice to have hot water in order to wash yourself or dishes. Many tent trailers have a hot water heater capable of heating 6 gallons like in a travel trailer.
Shower
While you are out camping and hiking, most people like to be fresh and have a nice shower afterwards. Many popup campers come with a built in shower or wetbath or even an outdoor shower with a canvas privacy shade. Having the ability to shower can be the difference between a good camping trip and bad.
Restroom
One of our dealbreakers is having a restroom while camping. We don't mind using the campground facilities during the day, but at night, it is nice not to have to walk a few hundred feet in bear infested area.
Ideal for Boondocking
Tent trailers are awesome contenders for boondocking as they are very resourceful as well as agile to get into remote areas a travel trailer cannot. Some roads will give you a maximum length or have height restrictions due to tree branches. A tent trailer should get by these with a breeze.
Friendly for Beginners
As tent trailers have basic amenities, they are very friendly for beginners to learn the art of towing, maintenance, camping, etc without the hassle of towing a monster trailer their first trip, or having so many items to keep maintained or stored.
Easy to Tow
Tent campers are very easy to tow due to their lightweight bodies as well as their ability to fold down giving you the best visibility out of towing. Many tent trailers will allow you full use of your side and rear view mirrors while being towable with a small car or SUV.
Secure when Closed
While your tent trailer is closed and you are traveling, these are very secure as they have hard sides and a lockable door. These will also provide some security from animals as well as thieves trying to steal items within your trailer.
Low Gasoline Costs
As these units are lightweight and very aerodynamic compared to a travel trailer, you should expect great gas mileage. If you can tow this with a midsized car you will get great gas mileage compared to towing a 11′ tall trailer having to tow with a truck.
Access your Items
As there is a door that folds in half, you will be able to access your items while the popup camper is closed. You may only be able to access items close to the door, but if you have a cooler of food or clothes handy, you will indeed have access.
Lightweight
If you didn't catch it from the easy ability to store or tow, popup campers are very lightweight and can be taken on a ferry, towed with ease, or taken to places where a typical travel trailer may not be able to go.
Conclusion
Popup campers can get your foot in the door for a low price without having to buy a huge pickup and allowing you to tow with your car or small SUV. Although a popup camper may be a great idea for many, it is not a good idea for all. Click here to read all about the reasons not to buy a popup camper.
Get MORE out of The Savvy Campers Directly to your Inbox!
Be the first to be notified about FREE tips, hints, coupon codes, and email-exclusive information. All for FREE!